If you want to prepare your business for the future, outsourcing is the only option. Once upon a time, outsourcing was unheard of and only a small number of companies chose to outsource any function within their organization. However, this is now considered the norm, especially for startups and medium-sized businesses.
If your company is struggling to get everything done because of a lack of manpower or funding, you may want to look into outsourcing as a way to free up your resources and focus on growing your business. Recruitment and other essential business functions are being sent off to BPO companies. Not only does it relieve stress for businesses, but it also ends up saving money. Now that outsourcing is so pervasive in the business world, it's important to examine the factors that have contributed to its rise to prominence across industries and the compelling reasons why your own business should embrace it.
Digital Outsourcing: Growing Fast in South Africa
Worldwide, companies spend an estimated $230 billion on managing business processes. These range from customer-service functions, such as call centers, to back-office processing in applications such as claims, payments, finance, and procurement. In South Africa, the outsourcing deals that explicitly call for next-generation technologies account for only a small share of the total spend. But that share is growing quickly.
A detailed analysis of 53 business-process-outsourcing deals that closed between 2016 and 2020—a sample taken from a pool comprising more than 200 such transactions—shows that about one-quarter included at least one digital component (social media, mobile applications, analytics, automation, cloud, or Internet of Things). But the number of such deals almost doubled over the five years. That potential opportunity stands in sharp contrast to the overall outsourcing industry's single-digit growth rates. An analysis of total contract value (TCV) shows a similar trend. Over the five years from 2016 to 2020, digital services grew from 30 to 70% of TCV in South Africa, and the number of new deals with a digital component has steadily increased to almost 50%.
Conditions for a Successful Digital Outsourcing Project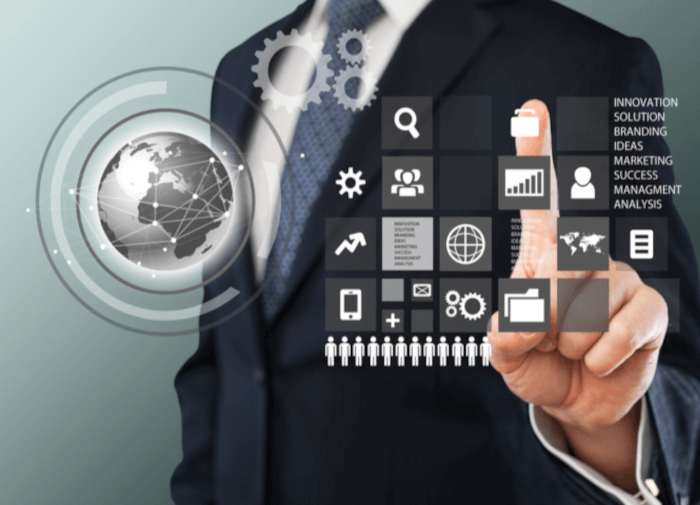 Incorporating the insights of significant outsourcing services and buyers, our evaluation of the agreement landscape reveals four essential features of cutting-edge outsourcing contracts.
The Adoption of Digital Tools to Effect Organisational Change
In the past, outsourcing was viewed as a simple business deal with the sole purpose of producing small savings. Businesses delegated a set of clear responsibilities to service providers, who were compensated at a flat rate for their time and any necessary supplies. Outsourcing to digitally reshape operations is replacing this strategy, with service providers taking on more complex systems and being compensated by the results they produce and the variety of software solutions they implement (such as natural language processing, robotic process automation, or AI).
Incentives That Work for Everyone and Encourage Creative Thinking
The value that can be unlocked by these innovations is still developing because of the dynamic nature of these technologies and their applications. Therefore, businesses can set up arrangements like gain sharing in contracts to encourage innovation throughout the agreement. If a provider recommends a process change that leads to a reduction in working capital needs or a decline in days sales outstanding numbers by many days, for instance, the provider could strike a deal to keep a portion of the value created by the alteration. Preferably, the innovation agenda spans all three dimensions of efficiency, effectiveness, and experience, and is in sync with the organisation's overarching goals.
Total Digital Experience Redesign
Businesses can no longer expect to see significant improvements from outsourcing a single, segmented slice of a system due to the trend toward re-designing procedures to capitalize on digital. Rather, the provider must optimise, digitise, automate, and eliminate manual processes and tasks throughout the whole end-to-end procedure to have the greatest impact. Providers may recommend upstream system changes to the billing submission process for providers if they encounter problems automating the processing of invoices, for instance, due to nonstandard formats. Because of this widened viewpoint, the provider and the buyer can work together to create even more worth as the technological and business scenery shift over time.
The Proper Methods of Outsourcing
Carefully Select Your Outsourced Services
You shouldn't just outsource whatever needs to be done in your company. Rather, give serious consideration to the non-essential business activities that eat up the most time and money. Start by outsourcing these functions to see immediate returns on your investment.
Establish, Declare, and Evaluate Targets
In addition to carefully selecting which aspects of your company to outsource, it is also crucial to establish and set targets at the outset. Is it a priority for you to maximize productivity, savings, security, return on investment (ROI), or profit margins? Establish benchmarks, track initial metrics, and put in place tracking mechanisms to gauge outsourcing's overall effect on your business.
Pick Reliable Associates
The success of any outsourcing partnership hinges on the caliber of the partner chosen. Ensure the outsourced company you go with has the necessary knowledge (as evidenced by degrees, certifications, and/or other qualifications), experience (in the form of a proven track record and satisfied clientele), and safety measures in place (reliable IT security measures and ethical employee practices). Once you have these measures in place, visit this page to get in touch with a reliable, professional, and passionate outsourcing team.
Conclusion
Outsourcing is not just a trend but the future of business operations. Companies that want to stay competitive and grow in today's rapidly changing business landscape must consider outsourcing as a viable strategy. With access to a global pool of talent, cost savings, improved efficiency, and a focus on core competencies, outsourcing has proven to be a game-changer for many organizations. As technology continues to evolve, so will outsourcing, and businesses that embrace these changes will be well-positioned to succeed. By taking advantage of the benefits of outsourcing, companies can achieve operational excellence, innovation, and growth, and ultimately, gain a competitive edge in the marketplace.