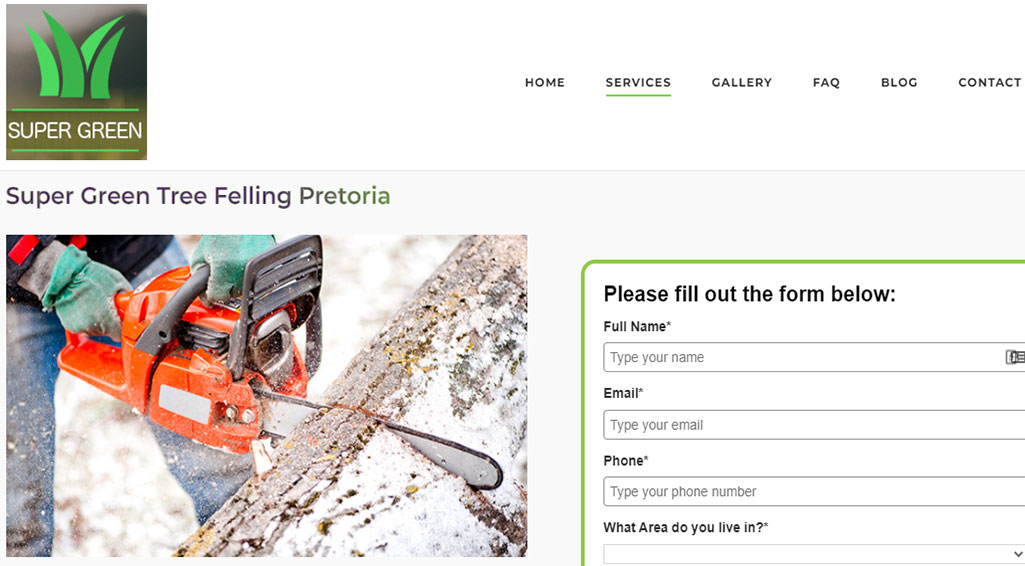 Location
822 Petrick Ave Faerie Glen, Pretoria, Pretoria, Gauteng 0081,
It takes skills and correct tools to perform safe Tree Felling Pretoria services. Tree felling is essential to the environment and neighborhood. Contact for more
The art of tree felling is a necessary service that can help protect our environment and neighborhoods. However, it takes skills to perform these safe procedures correctly! Contact us today if you're interested in using our tree felling service in Pretoria.
Is your tree posing a danger to your home or property?
Our skilled professionals can safely remove any tree, regardless of its size or location. We use the correct tools and techniques to fell trees in a way that doesn't damage your property or endanger anyone's safety.
Let us take care of this dangerous task for you so you can relax and know that it's being done safely and correctly. We have the experience and expertise necessary to get the job done right.
Some of the services we offer at Tree Felling Pretoria
Tree felling
Tree Trimming
Tree Thinning
Stump grinding
Stump Removal
Tree Cropping/shaping
Shrub Trimming
Hedge Trimming
Palm Remove
Palm Trimming
Contact us today for a free consultation!
Tree Felling Pretoria
822 Petrick Ave Faerie Glen, Pretoria 0081
076 640 6671
Tuesday
7:00 am - 6:00 pm
Wednesday
7:00 am - 6:00 pm
Thursday
7:00 am - 6:00 pm
Saturday
7:00 am - 6:00 pm