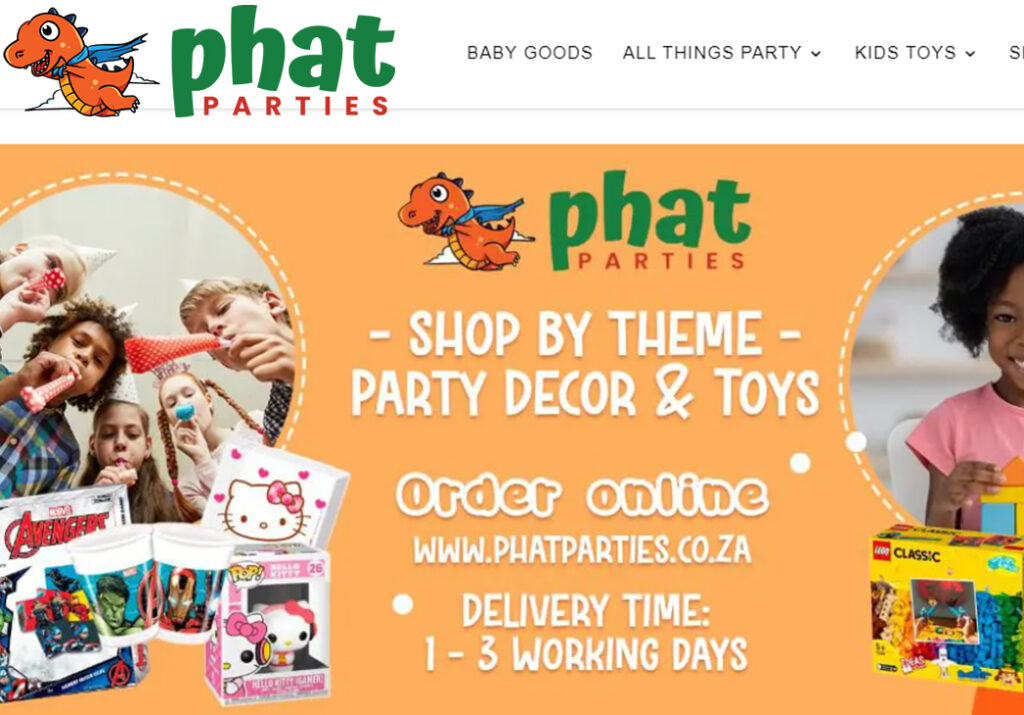 Phat Parties Toy and Party Online Store is an online toy shop that offers a one-stop shop for parents, relatives and friends looking for party items, toys and sweets.
We pride ourselves on delivering high quality products and world class service.
We offer a wide selection of toys for all ages, extending from educational to just for fun, across all price ranges. We are approved stockists of Prima Toys, Prima Baby, Time Out Toys, Melissa and Doug, Orchard Toys, Brainbox and Funko Pops.
We also offer the following services on our online toy store:
Party Decor
Baby Shark
Popular Toys
Educational Toys
Fidgets
Hand muscle strengthening
Plushies / Plush Toys
Baby toys
Birthday gifts
Party planning
Try us, you won't regret it!
Tuesday
8:00 pm - 4:30 pm
Wednesday
8:00 pm - 4:30 pm
Thursday
8:00 pm - 4:30 pm
Saturday
9:00 am - 4:00 pm