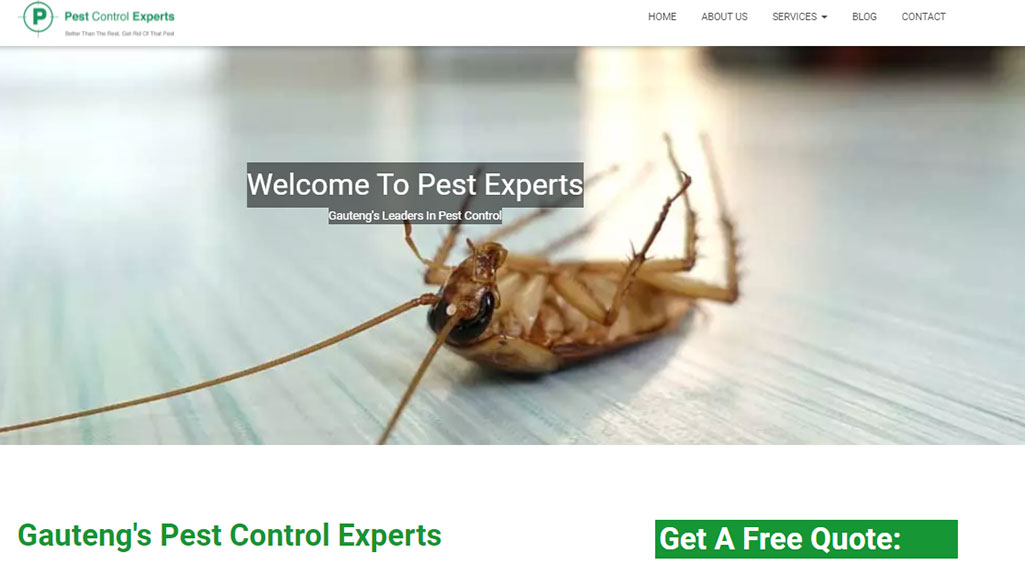 Location
860 Pierneef Street, Villieria Pretoria, Pretoria, Gauteng 0157,
It's not easy to get rid of pests and they often breed rapidly. With Pest Control Experts, you can rest assured these critters won't invade your space. Call us
If you're in need of pest control, Pest Control Experts is here for all your needs! We have trained technicians ready to take care and get rid them quickly. So don't worry about those pesky bugs ruining the peace around your home or business. Give us a call if you need pest control. We'll take care of all those pesky critters so they don't invade your space!
Bugs giving you a hard time?
Pest Control Experts are here to help rid your space of any and all pests. We have the training and expertise to take care of the problem quickly so you can get back to your life. Don't let those pesky critters invade your home or business – call us today!
You'll be able to rest easy knowing our technicians will take care of everything for you. We want to make sure these pests don't cause any more problems for you, so we'll work around the clock if necessary. Get rid of those pests for good with Pest Control Experts!
Services We Offer at Pest Control Experts
Ant Control Services
Bed Bug Control Services
COVID-19 Fogging
Cockroach Extermination
Dust Mite Control Services
Rodent Control
Flea Control Services
Fly Control Services
Termite Control Services
Call us now and schedule an appointment for pest control!
Pest Control Experts (pty)ltd.
860 Pierneef Street, Villieria Pretoria 0157
071 590 6630
Tuesday
8:00 am - 5:00 pm
Wednesday
8:00 am - 5:00 pm
Thursday
8:00 am - 5:00 pm
Saturday
8:00 am - 1:00 pm