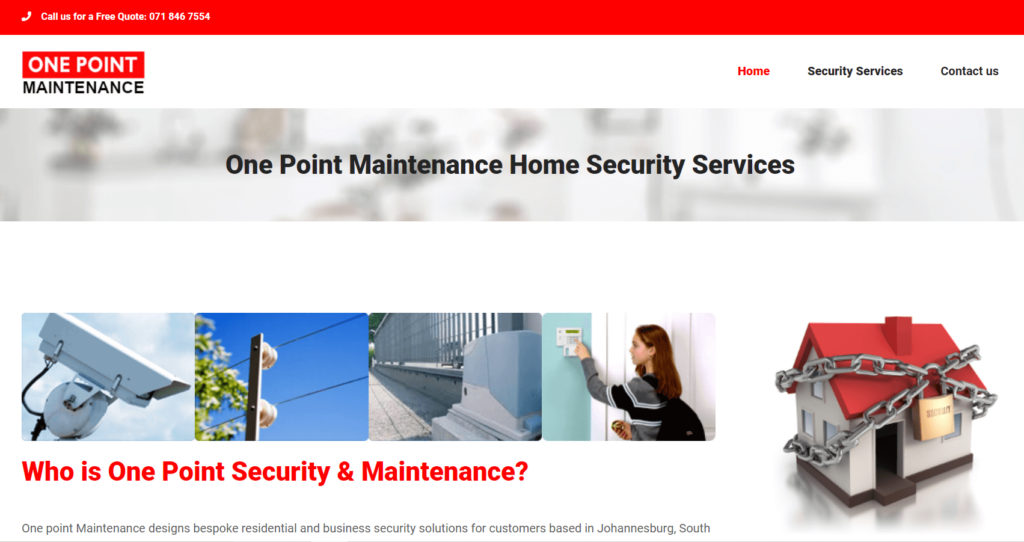 Location
Randpark Ridge, Johannesburg, Gauteng ,
Your home is your safe haven and you should feel safe at your own home the moment you walk through the gate. Your family needs to be protected whether you are home or away at work. One of the best ways to provide around the clock protection for the family and priceless, precious possessions is to install an alarm security system. That way you can get professional back-up when someone is attempting to invade your home, harm the family or steal items from the home.
Investing in your home security is an investment in your and your family's quality of life and your way of life. If something does happen, at least you will have the backup of a home security system which could lead to saving your family's life.
Speak to the professionals at onepointmaintenance.co.za for all your home security needs.