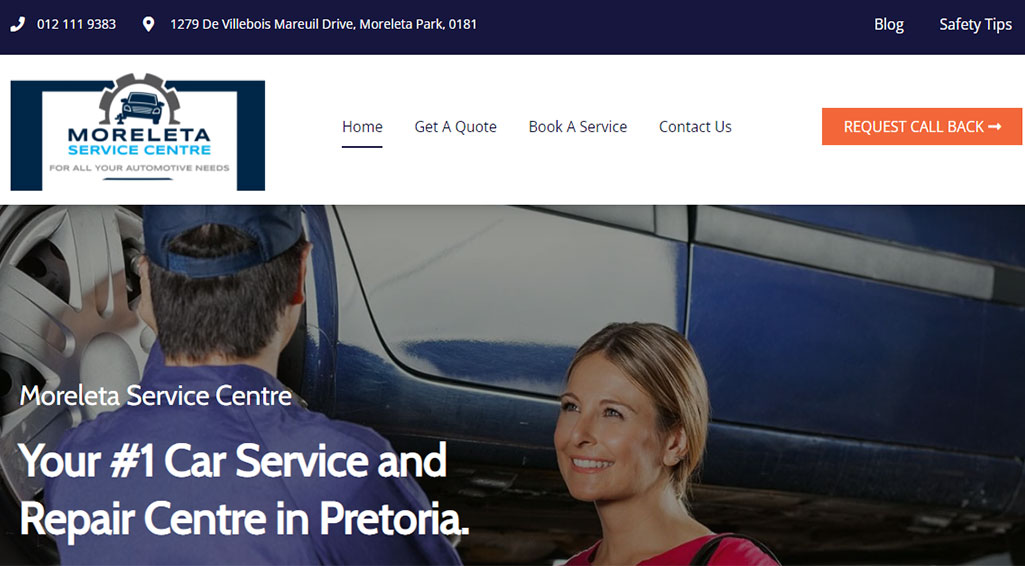 1279 De Villebois Mareuil Dr Moreleta Park, Pretoria, Gauteng 0181
Location
1279 De Villebois Mareuil Dr Moreleta Park, Pretoria, Gauteng 0181,
Finding a trustworthy mechanic is no joke. Moreleta Service Centre makes the difference. Speak to the professional team of automotive repair specialists today.
Moreleta Service Centre has been a trusted name in the automotive repair industry for years. If you need any help with your car, truck or bike don't hesitate to call on these professionals who are waiting at home all day long so that they can be there when needed most!
Worried about the state of your car?
Moreleta Service Centre is a team of automotive repair specialists who are more than happy to help you with anything you need. From simple repairs to full service check-ups, these experts have got you covered.
You don't have to feel like you're on your own when it comes to car maintenance and repair. The team at Moreleta Service Centre are always available to help so that you can get back on the road as quickly as possible. Plus, they offer a wide range of services so that you can find what works best for you and your vehicle.
Services we offer at Moreleta Service Centre
All mechanical repairs
Engine rebuilds and reconditioning
Brakes
Clutches
Starter & alternator repairs and replacements
Auto-electrical repairs
Battery testing, charging and replacements
Cylinder head overhauls
Engines rebuilds
Gearboxes – repairs and replacements
Diff and driveline repairs
Turbo repairs and replacements
Diesel pumps and injectors
Shock absorbers
Wheel bearings
Oil Leaks
Suspension repairs
Contact us today for all your automotive needs!
Moreleta Service Centre
1279 De Villebois Mareuil Dr, Moreleta Park, Pretoria, 0181
012 111 9383
Tuesday
8:00 am - 5:00 pm
Wednesday
8:00 am - 5:00 pm
Thursday
8:00 am - 5:00 pm