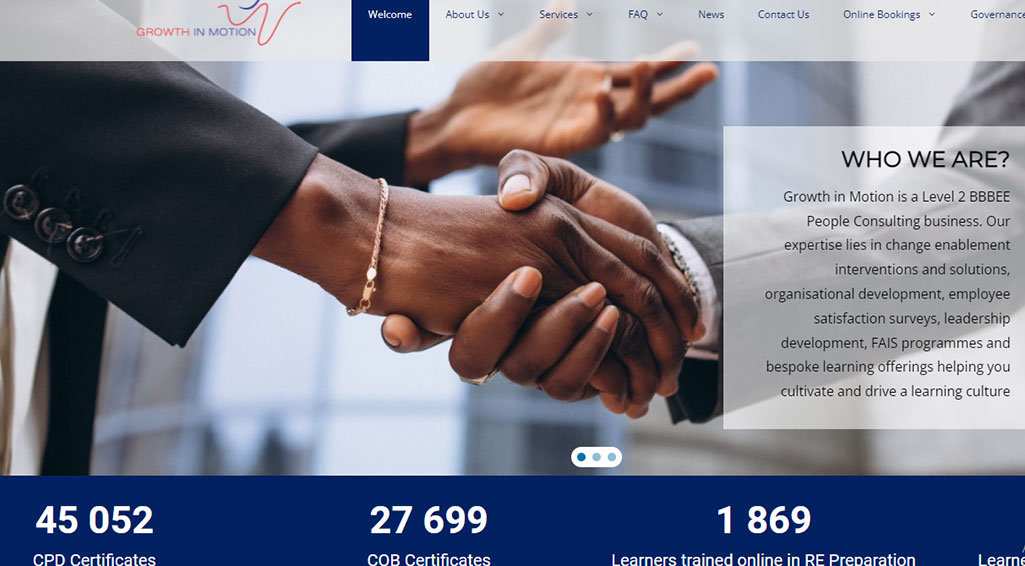 208 7th Street Hermanus , Hermanus, Western Cape 7200
Location
208 7th Street Hermanus, Hermanus, Western Cape 7200,
To grow your business takes unique skills and know-how. With Growth In Motion, you work with experts specialised in various areas of business growth. Let's talk
We all know that growing your business takes special skills and knowledge. With Growth In Motion, you get the best of people who are experts in various areas related to expanding a company's reach into new markets or gaining more customers for their services
Do you feel like you're stuck and don't know how to grow your business any further?
You're not alone. Many business owners feel this way at some point or another. That's where Growth In Motion comes in – we are experts in helping businesses expand and reach new heights.
We have a wide range of services that can help you overcome any obstacle standing in the way of growth. From market research to customer acquisition, we have a solution for you. Contact us today and let us help you take your business to the next level!
Visit our website now and learn more about our company and the services we offer!
Growth in Motion (Pty) Ltd
208 7th Street Hermanus, Western Cape 7200
011 477 3263
Tuesday
8:00 am - 6:00 pm
Wednesday
8:00 am - 6:00 pm
Thursday
8:00 am - 6:00 pm
Saturday
8:00 am - 6:00 pm