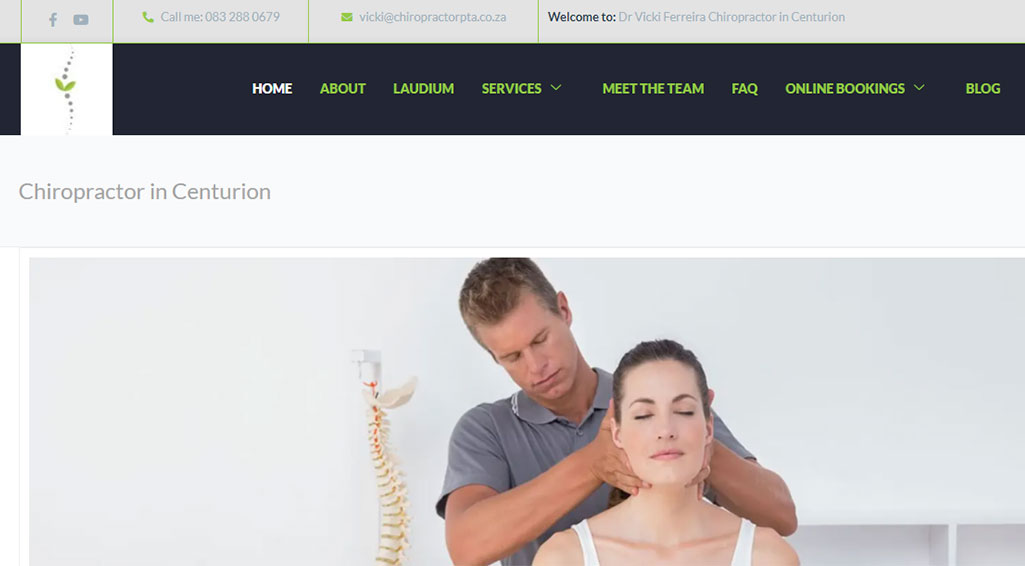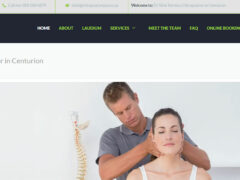 107 Cantonments Road, Lyttelton, Centurion , Centurion, Gauteng 0157
Location
107 Cantonments Road, Lyttelton, Centurion, Centurion, Gauteng 0157,
Dr Vikki Ferreira, Chiropractor in Centurion helps her patients get therapeutic relief from back pain. Paediatric, posture, sciatica and more. Book your consultation.
Have you been suffering from back pain? Have your doctors told to rest and use heat therapy for a while now but nothing seems to be working. You've come across the right place because Dr Vikki Fereira can help! She'll get rid of back pain in no time with her special treatments on chronic conditions such as sciatica or posture problems too. Contact Dr Vikki Fereira TODAY for all your chiropractor needs.
Suffering from chronic back pain?
Dr Vikki Fereira is a chiropractor with over 7 years of experience in the Chiropractor industry. She has helped many patients get relief from chronic pain and now she can do the same for you.
You don't have to suffer any longer. With Dr Vikki Fereira's help, you can finally get relief from your chronic back pain and start living a normal life again. Contact her today for all your chiropractic needs!
Services at Dr Vikki Fereira Chiropractor
Upper and lower back pain
Spinal Decompression
Sciatica
Acute and chronic joint injuries
Pinched nerves and slipped discs
Neck pain and stiffness
Hip and pelvis misalignment
Postural correction
Myofascial
Dr Vicki Ferreira Chiropractor in Centurion
107 Cantonments Road, Lyttelton Centurion
083 288 0679
Tuesday
9:00 am - 5:00 pm
Wednesday
9:00 am - 5:00 pm
Thursday
9:00 am - 5:00 pm