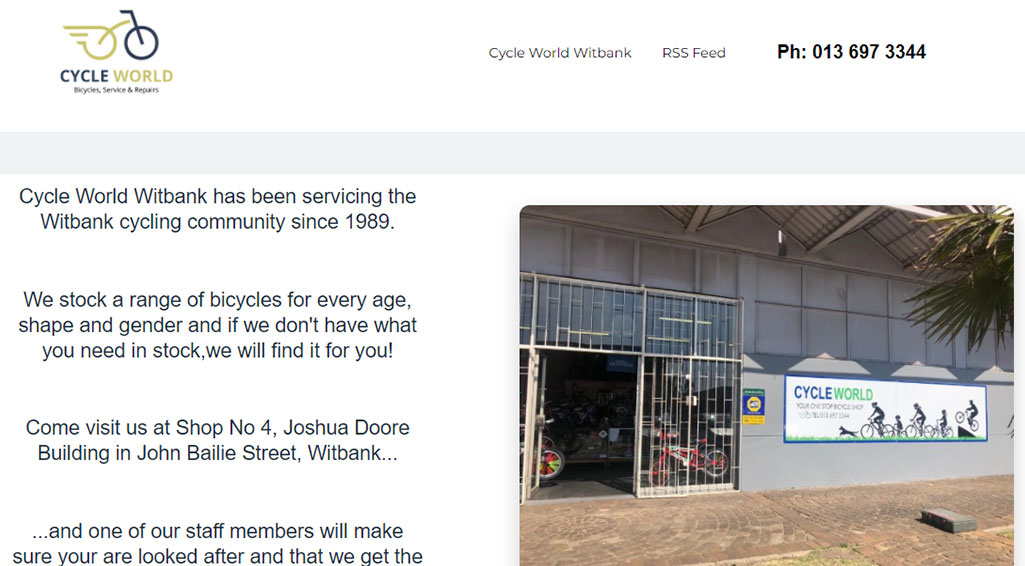 John Bailie Street, Klipfontein , Emalahleni, Witbank 1035
Location
John Bailie Street, Klipfontein, Emalahleni, Witbank 1035,
Professional cyclist? Enjoy biking with family? Cycle hobbyist? Cycle World Witbank will help you find the bike you need. Enjoy pro repairs and quality service.
Cycle World Witbank is a bike shop for everyone, whether you are looking to buy your first bike or need some repairs. They have an expert staff of mechanics that can help with any situation – no matter how difficult it may seem!
Looking for a new bike?
Cycle World Witbank has the perfect bike for you, whether you are looking for a professional-level bike or something to ride with your family. They have all kinds of bikes, and they can help find the perfect one for you.
You will never have to worry about getting repairs done on your bike again. Cycle World Witbank has expert mechanics who can take care of everything for you. Plus, you will get quality service every time.
Contact Cycle World Witbank for all your bicycle needs.
Cycle World Witbank | Bicycle Store
John Bailie Street Klipfontein, Emalahleni 1035
013 697 3344
Tuesday
8:30 am - 5:00 pm
Wednesday
8:30 am - 5:00 pm
Thursday
8:30 am - 5:00 pm
Saturday
8:30 am - 1:00 pm